Recycling Services in New Denver 2014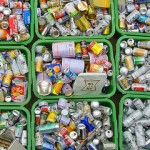 Recycling services in the Village of New Denver are provided by the Regional District of Central Kootenay.  The Recycing Bins can be found on Kootenay Street between Slocan Ave and 6th Ave.
Make sure that all recyclable materials are clean otherwise they will be transported to Kelowna or Spokane, sorted and thrown out.  This is a waste of the sorters' time and energy, and has the high environmental cost of transport trucks producing greenhouse gasses.
The RDCK recycling depot in New Denver accepts: paper, cardboard, newspaper, tin, glass and plastics #1-7 but not Styrofoam. For more information about RDCK recycling depots please visit www.rdck.ca "