Centennial Campground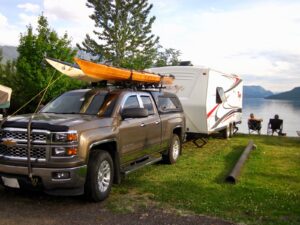 Centennial Park Survey  – Complete a survey to help with the development of a Centennial Park Master Plan – click HERE.
Centennial Campground, located along the shore of the pristine Slocan Lake and in the friendly walkable town of New Denver, offers 44 sites. The campground surrounds a large public park which features a playground, playing field, beach volleyball court, gazebo, covered BBQ area and a cordoned off beach for swimming.  The campground is perfect for families and groups that want to be beside the lake, in a quiet, easily accessible area.
The Campground is connected to various walking trails and is near the Kohan Gardens, the Nikkei Internment Memorial Centre and the Silvery Slocan Museum.   Its centralized location makes it ideal for planning day trips into Valhalla Provincial Park ,  Idaho Peak, the Galena Trail and the many other wilderness destinations that are located near Slocan Lake.
The campground is open from May 1st to September 30. *FOLLOWING COVID-19 SAFETY PROTOCOLS

Reservations, fees, and contact information: Campground Information