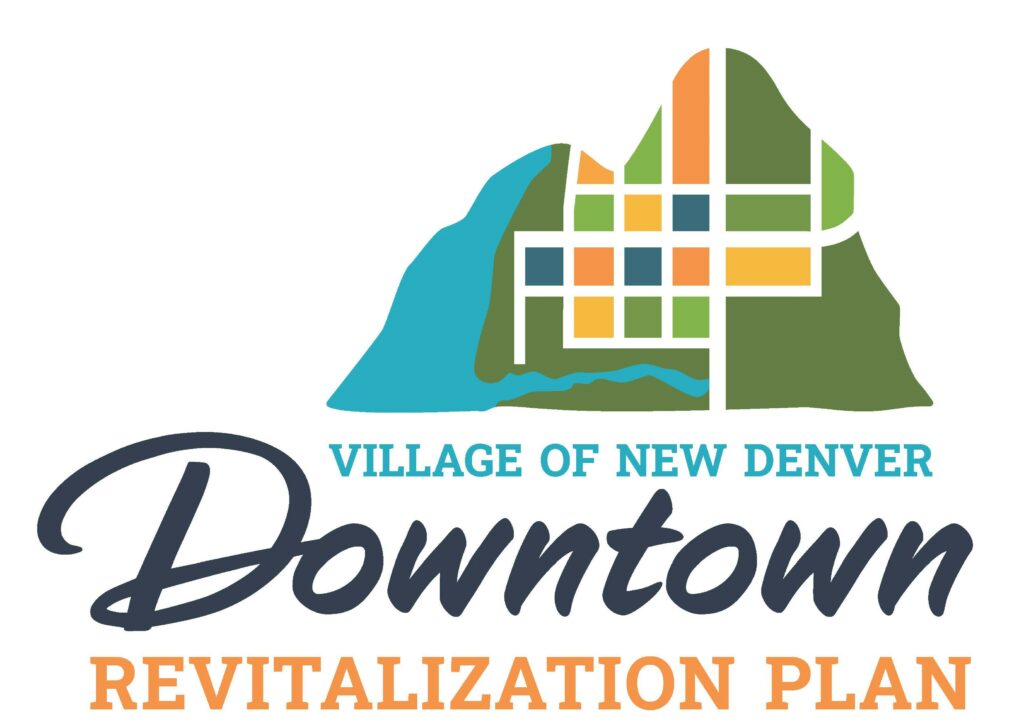 About the Project
The primary purpose of the New Denver Downtown Revitalization Plan (NDDRP) is to provide a vision and roadmap for future land use and urban design in Downtown New Denver. The NDDRP will include objectives, policies, guidelines, conceptual designs, and implementation priorities to guide the Village and community in future decision-making and investment. Downtown Revitalization Plans typically include topic areas such as Land Use, Transportation, Parks and Open Space, Sustainability (e.g., climate action, stormwater management, etc.), Urban Design, and Placemaking.
The NDDRP is informed by a number of Village documents such as the Official Community Plan (OCP), Zoning Bylaw, Active Transportation Network Plan, and Council's Strategic Priorities.
Project Timeline & Activities
The New Denver Downtown Revitalization Plan (NDDRP) process involves three primary phases
Startup and Background Analysis
Community Consultation
Plan Development
The Project is anticipated to take place between August and December 2023. Key activities for the project and opportunities to participate are outlined below.
Please be sure to come back to this website along the way for updated links, and more.
BACKGROUND ANALYSIS
August – Project Team
Technical analysis of existing conditions to identify challenges and opportunities and outline a policy framework to inform the project. Outcomes will inform the content of the Ideas Fair and online discussions.
IDEAS FAIR & SURVEY
August/September – Public
An interactive consultation event – along with a corresponding public survey – to harvest public feedback and generate high-level ideas and early directions for the future of Downtown New Denver.
INTERVIEWS
September – Internal & External Stakeholders
Targeted interviews will then be used to fill any information gaps. From there, a set of key elements and scenarios will be developed into Early Directions.
September – Public
Pop-up events around Downtown, along with online discussions, will extend the reach of the Ideas Fair to the wider community.
EARLY DIRECTIONS
October/November – Staff/Stakeholders
Based on the Background Analysis and Community Engagement, the Project Team will develop draft Goals, Principles, and Early Directions for the Downtown Revitalization Plan. Feedback on the Early Directions from staff and key stakeholders will inform the development of the draft NDDRP.
OPEN HOUSE (DRAFT PLAN)
November/December – public
The draft Downtown Revitalization Plan will be developed and then presented for public comment at a digital Open House and corresponding online engagement. A final draft will then be iteratively refined with staff.
COUNCIL PRESENTATION
January – Public
The final Downtown Revitalization Plan will be presented to the Council at a public meeting.
Opportunities to Participate
Ideas Fair
Join us in person at Knox Hall on Monday, August 28th (4 – 7 PM) to learn more about the project and provide input on the vision for Downtown, community needs, planning priorities, and streetscape design preferences.
Location: Knox Hall @ 521 6th Avenue
Time: August 28, 2023, 4 PM to 7 PM
Visioning and Community Needs Survey
Complete the Visioning and Community Needs survey to provide input on the vision for Downtown, community needs, planning priorities, and streetscape design preferences. This survey closed on September 11, 2023.
(CLICK HERE TO ACCESS A PDF OF THE SURVEY)
Self-guided Walkshop
Walk or roll through the Downtown with the Walkshop booklet and provide us with your thoughts on the future of Downtown. Return the Walkshop Booklets to Jessica Rayner (Community Planner) at the Village office (115 Slocan Ave) or email them to: planning@newdenver.ca
Walkshop booklet submissions were due by September 11, 2023.
(CLICK HERE TO ACCESS A PDF OF THE WALKSHOP BOOKLET)
Project Resources
The following project resources provide relevant information for the project.
Background Report
The Background Report provides a basis for community consultation and subsequent phases of the project, while also acting as a repository of information for the public, stakeholders, and staff about the current conditions in the study area.
CLICK HERE TO ACCESS A PDF OF THE BACKGROUND REPORT
Contact Us
If you have any questions about the project or would like to speak to the project team, please feel free to contact any one of us.
Jessica Rayner
Community Planner, Village of New Denver
planning@newdenver.ca
Evan Peterson
Principal, Barefoot Planning + Design
evan@barefootplanning.com
---